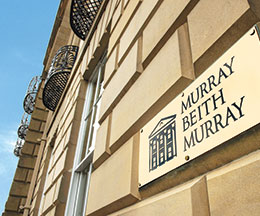 We have now had a chance to consider Part One, Part Two and Part Three of Murray Beith Murray's "Self-isolation Schedule" blog and this final set of tasks should stand you in good stead and ensure your personal legal affairs are fully up-to-date:
Update your Pension Nomination Forms
It is imperative to ensure your pension nomination forms are updated and you have appointed your pension to desired beneficiaries. This must be given special attention as pensions are separate from the rest of your assets that would be divided under your Will, so are not generally dealt with under your Will.
Much like the law surrounding the division of your assets if you do not have a Will, your pension would not necessarily pass by default to the people you may expect it to upon your death.
Check your Title Deeds
Another point which we must be careful not to overlook relates to your title deeds. It is worthwhile reviewing your title deeds to ensure they accurately reflect your wishes. This is something we would be delighted to assist with.
Many individuals do not appreciate the significance of a Survivorship Destination. This is merely a few words in a set of title deeds that can drastically alter who your property passes to upon death (and even takes precedence over what your Will says).
A Survivorship Destination means that if you own a property jointly (for example with a spouse or cohabitant), when you die, your share of the property would automatically pass to the survivor.
If this is not what you want, it is not enough to express your wishes to the contrary in your Will. This is because you cannot unilaterally opt out of the Survivorship Destination. Instead, you and your co-owner must agree for the Survivorship Destination to be revoked and this must be in writing.
Consider an Advance Directive
An Advance Directive, sometimes known as a 'Living Will', allows you to specify what actions should be taken for your health if you are no longer able to make decisions for yourself because of illness. If you have capacity you are legally entitled to refuse any medical treatment. If you lack capacity, an Advance Directive allows your express wishes to be taken into account when a decision is made on your behalf.
Andrew Paterson's previous blog examined these more closely and it is worth considering whether this is something you wish to implement.
Contact your Solicitor
Last but not least – contact your Solicitor. Murray Beith Murray remain committed to providing you with a full legal service during these extraordinary circumstances. If you have any questions about the issues covered here, or if you would like to discuss estate planning with our solicitors, please call us on 0131 225 1200 or complete our contact form.