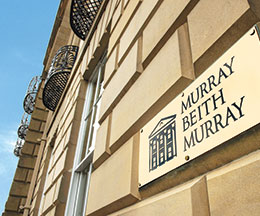 Following on from Part One of Murray Beith Murray's "Self-isolation Schedule" blog, we suggest the second task to help you have a legally productive lockdown:
Put in place a Power of Attorney
We recommend that all adults, regardless of their age, put in place a Continuing and Welfare Power of Attorney (or ensure their existing Power of Attorney is up-to-date).
Many Private Client Solicitors would be of the view that Powers of Attorney are in fact more important than Wills as they deal with your personal circumstances in life (as opposed to Wills that are, of course, only enforced upon death).
A Power of Attorney allows you to make provision in advance for the possibility of you becoming incapable of managing your own financial and/or welfare affairs during your lifetime. This becomes increasingly important as the risk of supervening mental incapacity grows through longevity, illness or accident.
In Scotland, continuing powers (in relation to your financial affairs) will come into effect as soon as the deed is registered with the Office of the Public Guardian unless specified otherwise in the deed. In contrast, the welfare powers will only ever come into effect if you are not capable of making decisions in relation to your personal welfare.
Hopefully, your Attorneys will never require to act on your behalf but it is a very sensible precaution to put a Power of Attorney in place just in case.
If you do not have a Power of Attorney in place but lose capacity, the law does not simply allow your spouse or other close family members to act on your behalf automatically. Instead, those who wish to act on your behalf must go through a protracted and expensive court procedure to be appointed as Guardians. It would be at the court's discretion who is appointed.
Implementing a Power of Attorney allows you peace of mind and the control of choosing for yourself who would assist you in such circumstances. Our previous blog on Powers of Attorney illustrates this further.
Our more recent blog also illustrates how your Power of Attorney can be signed at a time of social distancing.
Contact Us
Murray Beith Murray remain committed to providing you with a full legal service during these extraordinary circumstances. If you have any questions about the issues covered here, or if you would like to discuss estate planning with our solicitors, please call us on 0131 225 1200 or complete our contact form.