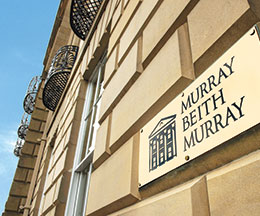 Our recent blog considered how Wills and Powers of Attorney can be signed safely whilst adhering to social distancing rules.
This blog considers other signing options for different legal documents. At Murray Beith Murray, we are focused on finding alternative ways to ensure that you can seamlessly progress with the management of your personal legal affairs at a period of great uncertainty. Alternative signing options will be considered in turn.
Signing in Counterpart
One option for signing legal documents, such as contracts, at a time of social distancing is to sign "in counterpart". This involves each of the parties to a legal document signing separate – but identical – copies of the same document.
The key point to note is that the parties are not required to be in the same place to validly sign the document in counterpart, nor do they have to wait for the document to be signed by one party and then posted to them for signing.
Once each party has signed, they can send their respective signed document to their solicitor who will combine all of the various documents to make one completed and fully signed deed.
Quite often an independent adult witness will be required for documents which are executed in counterpart. This may present issues during a period of self-isolation, unless you happen to reside with somebody who is not a party to the document and has no vested interest in it e.g. a flat mate. Your solicitor will be able to advise you if these circumstances arise.
E-signatures
Some legal documents can be signed electronically. This means that the parties involved do not have to be physically present to sign and can complete legal documents from the comfort of their own home. Electronic signatures, or "e-signatures", are typically scanned signatures or tick-box declarations.
There was a consultation in 2018, following which the Law Commission in England and Wales published a report in September 2019 expressing their opinion that electronic signatures on contracts and many deeds are legally valid in England and Wales without the need for formal primary legislation. It should be noted, however, that Wills are the exception to this.
There are few legal restrictions to the use of electronic signatures in England and Wales, but for advice in relation to Wills and Powers of Attorney specifically, please see our previous blog.
It should be noted that the use of e-signatures is generally only appropriate for legal documents that do not require a witness e.g. lease agreements, simple loan agreements and certain contacts, etc. Quite often such deeds are completed using software, which is advanced enough to issue electronic reminders to parties to the deed that have yet to add their e-signature.
Charity Accounts
In terms of Charitable Trust Accounts, Murray Beith Murray recently contacted the Office of the Scottish Charity Register (OSCR) to query how Charitable Trust Accounts could be lodged if wet signatures could not be obtained from the Trustees, at a period of time where many accountants and solicitors are working remotely. OSCR helpfully confirmed that they would accept digital signatures on Charity Accounts and Reports. OSCR are currently accepting unsigned documents and have advised that they can replace any unsigned documents with signed versions once the charities are able to sign them.
Contact Us
Murray Beith Murray remain committed to providing you with a full legal service during these extraordinary circumstances. The information in this blog does not constitute legal advice and you should consult your solicitor for specific advice on how to finalise certain deeds. If you have any questions about the issues covered here, or if you would like to discuss estate planning with our solicitors, please call us on 0131 225 1200 or complete our contact form.
Related Blogs: How do I sign my Will or Power of Attorney during the Covid-19 outbreak?