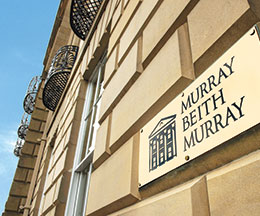 Appointing Executors under a Will is not always a simple task. Often, people find themselves pre-empting the merging personalities of those to whom they are considering giving the important role. "Will they get on?" "Will they understand my true intentions?" Questions posed raise food for thought.
The important points to consider are not only who to appoint, but how many people are appointed. We would generally recommend appointing more than one Executor or a substitute Executor, to prevent problems arising should something happen to a sole Executor, such as a death or loss of capacity.
Such problems arose in the recent English case of Whittaker v Hancock, which brought to light the interesting question of whether an Attorney who has been appointed under a Lasting Power of Attorney (LPA) can 'step into the shoes' of an Executor who has lost capacity. This blog will consider the facts of Whittaker and the lessons learned.
In this case, the deceased, John Parker, executed a Will which left his entire estate to his wife, Margaret Parker. His daughter from his first marriage was specifically excluded from inheriting under his Will. His wife and niece, Christine Hancock, were named as his Executors.
Before her husband's death, Mrs Parker's health started to show signs of deterioration. Whilst she had capacity, she was able to grant a LPA in favour of her daughter, Janet Whittaker.
Upon Mr Parker's death, his niece, Christine, applied for probate. Mr Parker's estranged daughter intervened and claimed a share of the estate, disputing the terms of the Will. She instigated litigation proceedings in which Christine did not wish to become embroiled. This led to Mrs Parker's Attorney applying to the court to take over as the second Executor on behalf of her mother.
The court had to consider whether Janet's role as an Attorney to look after her mother's property and financial matters could stretch to administering Mr Parker's estate.
Mr Parker's estranged daughter argued that an Attorney could only deal with the granter's financial affairs, not that of their late husbands.
The court, however, took the view that Mrs Parker's Attorney could indeed take over the role as second Executor. It was held that Mrs Parker's interest in her late husband's estate came within the definition of property and financial affairs, so were therefore within the powers of the appointed Attorney. The Attorney was therefore able to act in a representative capacity as Executor. Importantly, it was a material fact that Mrs Parker was not just an Executor but also the sole beneficiary of her late husband's estate.
From reflecting on this case, it is prudent to ensure your Will appoints more than one Executor to avoid situations where one Executor loses capacity and conflicting interests arise.
Specialist Wills Solicitors, Edinburgh
If this blog has raised any questions, or you would like to prepare or update your Will, please get in touch with Murray Beith Murray today using the Enquiry Form or call us now on 0131 225 1200.
We are one of Scotland's leading private client law firms. For over 170 years we have specialised in meeting the legal, financial and administrative needs of individuals and families, family trusts, charities and private companies. Our approach to client service is friendly and responsive, and we operate with the highest standards of integrity and professional expertise.