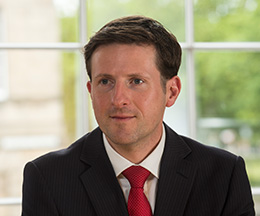 When a family member or friend is temporarily short of money, your instinct might be to step in and lend them the funds they need. In many cases, the amount of cash involved will not be significant to you, and as a result would not warrant committing the arrangement to writing.
However, when the sums involved are more significant (i.e. a sum that you would not want to lose), you should consider putting in place a formal agreement, regardless of the quality or proximity of your relationship with the borrower. This should be the case even when you consider the risk of them defaulting on the loan to be infinitesimally small.
"Why so?" you might reasonably ask. Well, you will probably base your perception of the risk of the loan not being repaid on the personal character of the borrower. For example, you may think it inconceivable that your lifelong friend would voluntarily choose not to honour the debt they owe you. That may well be the case, but sometimes there can be events beyond your friend's personal control, of which you (and they) may have no prior knowledge.
There are many reasons why borrowers default on loans (albeit unintentionally). These include: redundancy; illness, injury or death; separation and/or divorce; a fall in the value of their personal assets; or bankruptcy. No-one is immune to these problems, regardless of their circumstances at the time of the loan being made.
Equally, there may be occasions where you wish to make someone a cash gift, but their personal circumstances warrant some protection for the funds being gifted. For example, you wish to give one of your children an 'advance on their inheritance' to help them purchase a property, but at the time they are going through relationship difficulties. In that scenario you may opt to make the funds available to them initially by way of a loan, with a view to converting this to a gift when their circumstances are more settled.
For large loans, not only should you always put in place a written agreement, you should also consider taking 'security'. This is where you protect repayment of the loan by guaranteeing it again the value of an asset owned by the borrower (e.g. their home). By doing this, you have a much greater chance of the debt being repaid should the borrower unexpectedly default.
Loan agreements are versatile creatures and can be crafted to cover all manner of circumstances. They offer a way for you to protect your loan, whilst at the same time making sure your relationship with the borrower has a chance of surviving if the unexpected happens. So, if you are ever tempted to lend money to friends or family, always talk your plans through with your lawyer in advance.
Expert Asset Protection Solicitors, Edinburgh
If this blog has raised any questions and you would like to discuss this, or any other legal matter, please get in touch with Murray Beith Murray today using the Enquiry Form or call us now on 0131 225 1200.
We are one of Scotland's leading private client law firms. For over 170 years we have specialised in meeting the legal, financial and administrative needs of individuals and families, family trusts, charities and private companies. Our approach to client service is friendly and responsive, and we operate with the highest standards of integrity and professional expertise.