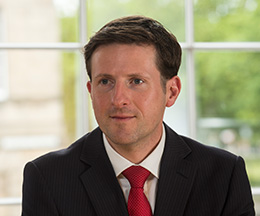 You may have considered making a Will online, and we understand why that may seem appealing. It is quick, easy and you can fill in the form without having to discuss your personal life with a solicitor. You may be concerned about the costs, and a cheap online Will might seem like the perfect solution. However, online Wills are not as straightforward as they may seem and can cause many issues for you and your loved ones later on. In this article, we look at the reasons why online Wills are not suitable for most people.
Who should use an online Will service?
Having a basic Will in place is normally better than having no Will at all. For those who do not own much property and have uncomplicated family circumstances, a simple online Will may be a good starting point should something unexpected happen.
However, anyone with more complicated financial affairs or family structures should not use an online Wills service. The reason for this is that the online process can lack the sophistication required to identify potential complexities in your estate and this can end up causing difficulties in the long run. Using an online Wills service might end up being wasted money, particularly if you end up needing to take specialist advice at a later stage.
What are the problems with online Wills services?
One of the biggest risks with using an online Wills template or service is that it can be difficult for a lay-person to evaluate the quality of that service. Some companies offer no legal advice or support and merely produce an automated document generated from the answers you have provided to their pre-set questions. This type of document is not tailored to your circumstances and may not even be suitable for your estate. On the other hand, some online Wills services offer a cheap price to get you started but then have several hidden charges to get the help and advice you really need.
Do I need to speak to a solicitor?
Speaking to a solicitor about your estate can help you make decisions and consider your estate planning matters properly. A specialist solicitor can guide you through the process, looking at your asset structure and your family circumstances. This will allow them to provide valuable advice on the best Will structure for you. We would always advise speaking to a solicitor during the Will-making process.
Why use a solicitor from the outset?
Good estate planning can help you protect your wealth for your loved ones. A properly drafted Will created with the advice of a specialist solicitor can help you to avoid disputes and disagreements, avoid court involvement, and ensure your estate is distributed how you wish.
Specialist Wills Solicitors, Edinburgh
Fraser Scott is an Associate within our Asset Protection Group and specialises in estate planning and Wills. If this article has raised any questions or you would like to discuss preparing a Will, then please complete our contact form, or call us on 0131 225 1200.
Murray Beith Murray was established in 1849, as advisors for generations of clients, committed to our values of integrity, expertise and trust. This aim and these values continue to this day as does our commitment to be here when you need us.