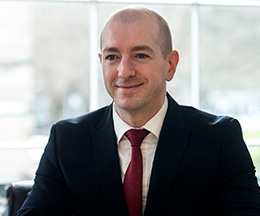 Many people believe that estate planning and writing a Will are the same thing. However, although Will writing is an important aspect of estate planning, the process involves much more. Estate planning goes further than Will writing to clarify your wishes about your finances, health, care, and more. In this article, we look at the interaction between Will writing and estate planning to help you determine which process is right for you.
What is the difference between making a Will and estate planning?
Will writing, in many cases, can be straightforward. You are simply outlining who should inherit your estate when you pass away, and if your assets are not complicated, this document can be reasonably simple.
In your Will, you can set out who should take care of your children, who should inherit certain assets or property, who should run your business and any other property-related matters. You can also name the individuals you wish to be responsible for distributing your estate, known as executors. Estate planning is a more extensive process and may include several documents to protect you, your property, and your family in the event of loss of capacity and your death.
What is estate planning?
Estate planning involves several elements, which may include:
Making a Will
As discussed above, taking stock of all your assets, valuing your estate and making a Will is an important part of the estate planning process.
Powers of Attorney
A Power of Attorney grants another person the power to make certain decisions on your behalf in the event that you lose the mental capacity to do so yourself. There are three types of Power of Attorney:
Continuing Power of Attorney - this allows the person you appoint as your attorney to make decisions concerning your financial affairs and property assets.
Welfare Power of Attorney- this can only be used where you no longer have mental capacity and allows the person you appoint as your attorney to make decisions concerning things such as medical care and where you live or receive treatment.
Combined Power of Attorney - this allows the person you appoint as your attorney to make decisions concerning both your financial affairs and your health and welfare.
Business succession planning
If you own a business, you will need to consider how you will pass on your business to your beneficiaries. As a family business owner, you may have already considered who will take over the business when you pass away or want to leave the business. However, if your business is not family owned, you may need to consider how the business should be passed on, such as:
Who will take over the running of the business?
Should profits go back into the business or be divided among beneficiaries?
Will your death affect any partnership agreement?
Does your appointed executor have experience of selling a business?
These are just some of the issues to consider, but our estate planning solicitors can advise you fully.
Trusts
A trust is a means of managing money or other assets on behalf of your beneficiaries. There are many types of trusts which can provide an alternative to direct inheritance from your estate.
Estate planning is important even if you have a Will as it allows you to provide your loved ones with a more comprehensive understanding of what you would like to happen in the event of incapacity or your death.
Specialist Estate Planning Lawyers in Edinburgh
If you would like to discuss any of the issues covered here, or if you would like to speak to one of our specialist estate planning lawyers, then please complete our contact form or call us on 0131 225 1200. We are dedicated to helping our clients solve problems and preserve their wealth. Our approach to client service is friendly and responsive, and we operate with the highest standards of integrity and professional expertise.