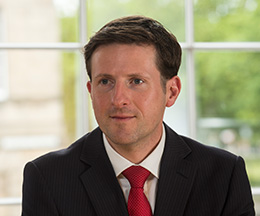 Living together as an unmarried couple has become increasingly popular over the years; however, if you do not arrange your affairs, you could leave your partner in a vulnerable position should anything happen to you.
In this post, we will focus on three important factors cohabiting couples should consider:
What to include in your Will
Discussing your wishes
Why you need to set up a Power of Attorney
What to include in your Will
If you are cohabiting with your partner, there are various steps you can take to organise your affairs effectively; the most important of which is to have a valid Will in place. Clearly stating how you would like to provide for your cohabiting partner in your Will can ensure that they inherit exactly what you wish from your estate.
Property tends to be one of the most valuable assets a person will have and, as a cohabiting couple, you may be in a scenario where only one of you owns your property. If that is the case and you would like your partner to inherit the home on your death, this must be specified in your Will. Unlike couples who are married, property will not automatically pass to the surviving cohabiting partner, regardless of how long you have lived together.
Appointing your partner as the executor of your Will
You may also wish to appoint your partner as the executor of your estate when writing your Will. As executor, they would be responsible for dealing with all of your possessions and finances, and the overall distribution of your estate on your death.
What happens if there is no will?
Intestacy rules (which apply when a person dies without leaving a valid Will) in Scotland follow a specified list of who your estate will be distributed to. These rules do not take into account those in a cohabiting relationship. However, if there is no Will, a surviving cohabiting partner is entitled to make a claim against the estate. This must be made in the first six months from the date of death and can be an emotionally challenging experience for your partner to have to go through. It is far better to leave clear instructions in a valid Will.
Discussing your wishes
A crucial aspect of estate planning is having an open and honest discussion about how you would like your assets, property and money to be distributed on your death. For those who have children, this is particularly important.
It is not uncommon for loved ones to assume they will inherit specific and sentimental assets only to discover later they are not entitled to them. This can cause friction and disappointment between beneficiaries at what is already an emotional time. Ensuring that everyone knows and understands your wishes is the best way to avoid conflict.
Consider a Power of Attorney
As well as talking about what happens on your death, it is equally important to address who you would want to make decisions for you if you were to lose mental capacity. While nobody likes to think about a time where they cannot make decisions for themselves, it is prudent to plan for the unexpected. Naming your partner as your Attorney would allow them to act on your behalf for any financial and medical decisions that need to be taken.
By having frank discussions with your partner and formalising these decisions through estate planning, it can provide you with peace of mind that you are both protected no matter what happens.
Setting up a Power of Attorney
Nobody has an automatic right to be your Attorney should you lose capacity, including your partner. Instead, they would need to apply through the Courts to obtain the right to act on your behalf. This can be an expensive and drawn-out process, and there is no guarantee the outcome will reflect your own wishes.
By setting up a Power of Attorney, you can grant your cohabiting partner with the powers to make decisions for you in short and long-term situations. A Continuing Power of Attorney would give them the right to access and manage your financial affairs, which could be very important, for example to ensure payment of bills if you go into hospital. A Welfare Power of Attorney would also allow your partner to make health and medical decisions on your behalf, from day-to-day care, to accepting or refusing treatments.
Murray Beith Murray Solicitors, Edinburgh
Murray Beith Murray are experts in asset protection and estate planning. If this article has raised any questions or you would like to discuss your personal legal affairs, please complete our contact form or call us on 0131 225 1200 to speak to one of our specialist solicitors.
Murray Beith Murray was established in 1849, as advisors for generations of clients, committed to our values of integrity, expertise and trust. This aim and these values continue to this day as does our commitment to be here when you need us.