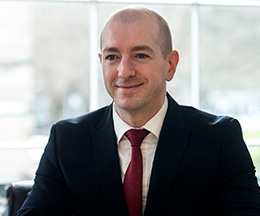 Recent figures from the National Records of Scotland predict a 23.2 per cent rise in the number of pensioners by 2043. Chief executive of Age Scotland, Brian Sloan, said that while it's welcome news that we're living longer, 'we need to do more to prepare'. A way in which we can do this is by becoming more conscious of safeguarding our affairs, particularly for when we are no longer capable of making decisions for ourselves.
A Power of Attorney (PoA) appoints a trusted individual (or individuals) to make decisions on your behalf, in relation to financial and/or welfare matters. Typically, the individuals you appoint will only act when you no longer have the mental capacity to make these choices yourself. While some Scots may have a PoA already in place, many do not know that a foreign PoA could also be needed. For those who have interests abroad – even in different parts of the UK – your current PoA arrangements may not be recognised by other jurisdictions. In this blog, we cover a recent case in England as well as what a foreign PoA is and whether you need one in Scotland.
Recent English case: 5 applications questioned over validity of foreign representative
A recent case in England and Wales has clarified the way foreign representative powers can be effective in both countries. The judgement related to five separate applications in British Columbia, New Zealand, Ontario, Singapore and Spain. Three broad issues were identified:
Is a foreign PoA capable of constituting a 'protective measure'?
Is there a capacity threshold to the Court's jurisdiction?
Where there is a valid and operable foreign PoA in place, is the jurisdiction of the Court of Protection under section 16 of the Mental Capacity Act 2005 limited?
The court accepted four of the five cases which asked for their PoA to be recognised in England and Wales. According to Judge Hidler, the issue was very difficult to decide on because the rules governing the enforceability of PoA in another jurisdiction are governed by the Hague Convention on the International Protection of Adults (2000), of which the UK has only ratified in respect of Scotland.
What is an Overseas Power of Attorney?
People who live in one country and whose assets are located in the same country will generally only need to appoint an attorney who is local to them. However, for those who have assets abroad, they may need to instruct an attorney who is familiar with the laws and procedures of such foreign countries. It can be crucial to grant a PoA to an overseas representative to avoid having to travel abroad to manage your affairs.
Should you have an attorney in a different country?
There are numerous reasons why you might instruct a foreign PoA, including:
Property transactions abroad
Cross-border litigation matters
Inheritance case overseas
Foreign corporate transactions
Appointing an attorney in the foreign jurisdiction is always recommended if you have interests abroad and want to ensure your assets are protected. While international lawyers may be willing to carry out work in multiple locations, it is important to note that it can be expensive to do so. Additionally, if a Scottish PoA is to be used overseas, it may have to be translated into the national language and approved by the Foreign and Commonwealth Office (FCO) to be valid in that particular country.
Foreign Power of Attorney in Scotland
In Scotland, a foreign PoA can typically be used where an organisation (such as the bank) accepts the PoA's authority. Where the foreign PoA's authority is not accepted, the organisation may require the PoA to be endorsed in Scotland. However, as Scottish legislation suggests a foreign PoA is automatically valid, there is no formal provision for having a foreign PoA endorsed for use in Scotland. The Office of the Public Guardian (Scotland) are aware that this particular area of the law lacks certainty and, in the interim, have produced a Certificate which can be presented alongside a non-Scottish PoA.
Specialist Estate Planning Solicitors, Edinburgh
If you have any questions about the issues covered here, or if you would like to discuss estate planning with our lawyers, please call us on 0131 225 1200 or fill in our contact form.
Our personal, attentive service coupled with sage, astute and commercially-minded guidance, allows us to build long-term, ongoing relationships with our clients, helping them to protect assets throughout generations. Our highly personal service reflects our culture, which is centred on integrity and trust, and the expert guidance we provide has been designed to be an investment, not an expense.