As family businesses are such an important part of the overall economic health of Scotland it is only right and proper that we, as professional advisers, should ask our clients what more we can do to help them illuminate and solve their complex needs. Part of the answer lies in redefining the way that different professional disciplines can meaningfully collaborate, becoming a resource for change by creating a systemic approach to advising family business clients.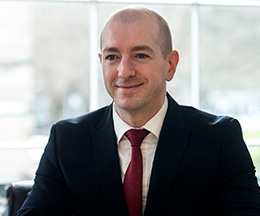 A systemic approach requires a change of attitude and mindset for the professional advisory community, as George Bernard Shaw said, "Progress is impossible without change and those who cannot change their minds cannot change anything."
With that as a backdrop, Murray Beith Murray and Mairi Mickel co-hosted a thought leadership event towards the end of 2017, bringing together solicitors, accountants, wealth managers, IFAs, management consultants, corporate financiers and private bankers. The aim was to have as many professional disciplines and areas of expertise represented to discuss collaboration and how it might help our family business clients.
If the advisory community adopts a new outlook and way of working it will help address many of the barriers to growth and succession for family businesses, which make up between 60 per cent and 70 per cent of Scotland's private sector. Business owners are constantly bamboozled by a welter of well intended 'advice' from several professional sources, with a lack of a co-ordinated approach from all involved, so it should be no surprise when inertia takes over in the face of such complexity.
So what are the key issues facing family businesses that a collaborative approach could help address?
Without question the greatest issue facing family businesses is that of succession planning. It appears that advisers are not asking the right questions of their clients to unearth the real issues below the presenting ones. Research shows that 43 per cent of UK family businesses have no succession plan in place at all. Only 12 per cent of businesses make it to the third generation and a paltry three per cent to the fourth – more grim reading. No wonder it is the most fundamentally important area for us to discuss with clients. Therefore the key role of a collaborative team of advisors to family business is to support the implementation of positive lasting changes during inter-generational transition planning.
At the heart of this issue is the fear of causing rifts and family dynamics that get in the way of the hard questions which need to be asked. That could include sensitive topics such as what the founder feels about what is next for him upon retirement – this is the single biggest unaddressed issue in family businesses today. There is certainly a role for the most trusted professional advisers to co-ordinate the approach to previously unspoken matters. For example, how many business owners do not have a will or how will they manage in-laws with an ambition to work in the business that they own? Family tensions can often spill into the workplace or boardroom and inherited historical issues are only amplified when there is no defined place to discuss them.
Performance management is difficult enough for any manager, but if you are assessing the suitability of a family member for a role, or assessing their impact for the business, it can be a tricky conversation. Cries of nepotism and a building resentment from a workforce can be hugely disruptive if recruitment and promotion procedures are not open and transparent. Proper governance structures and guidance on them are essential.
What makes these matters even more taxing for advisers is that they have to satisfy the demands and needs across generations of a family, which can often be conflicting and, in many cases for the younger family members, previously unheard.
Professionals trade and share information as required, but all too often those in the advisory community safeguard their own interests for fear that others might muscle in on their turf or, worse still, their clients. There is a pressing need to educate professional advisers and different generations of family business owners that collaboration is essential and our event was the first step in providing a blueprint for the advisory community going forward. A natural progression of this should be a collaborative approach with all advisors communicating with each other on behalf of their clients' needs. A trusted advisor team.
The reaction of those attending our event was overwhelmingly positive and there was an acknowledgement that the benefits of collective thinking can be transformative. Given the gloomy economic forecasts recently delivered, action that delivers a better family business client experience by collaboratively supporting their complex needs, should be taken now.
Written by Peter Shand and Mairi Mickel.