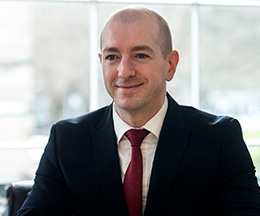 It can be difficult to think of a time when you are no longer around, but it is essential that you prepare your loved ones as part of the estate planning process. Raising your wishes with your family and friends can make it much easier for them when the time comes and can allow you to feel confident that your affairs are settled. In this article, we look at why you need to talk about these uncomfortable topics and how to make sure it is as straightforward as it can be.
Why is it important to discuss my wishes?
There are several reasons as to why you should discuss your Will, healthcare decisions, financial wishes, and more with those closest to you.
From a practical perspective, it can help you to decide who will perform which role should you lose capacity or after you pass away. You will need to choose both your executors and who you wish to act as an attorney, but it is important that those you name are willing to act and understand the role.
Being clear about how you would like your assets to be handled can also avoid any problems with your estate later on. Explaining your decisions to loved ones can ensure there are no unnecessary disputes after you die, and can even prevent your Will from being contested.
Including loved ones in the conversation
You may wish to discuss your Will or Power of Attorney before you create these documents. It can help you to understand how your loved ones feel about inheriting certain assets or playing a role in the executry process. For example, you may have a certain item that one person specifically wishes to inherit. Your family can raise issues with you that you may not have considered and will make them feel part of the decision-making process.
How to navigate difficult topics with your loved ones
Before you raise the topic with your loved ones, you should prepare. Think about how you wish for your assets to be distributed, who you wish to act as an executor, or who you would like to make decisions on your behalf should you lose capacity. You should be able to explain your reasoning and consider any questions those closest to you may have.
Once you have adequately prepared, ensure everyone involved is available to take part in the discussion. As discussed above, your family may have suggestions as to how your assets might be distributed or who should act as an attorney or executor. As a result, you should be open and understanding - you may also wish to take notes to consider after the discussion.
Specialist Estate Planning Lawyers, Edinburgh
Murray Beith Murray Partner, Peter Shand, is head of the Asset Protection group and is a specialist in succession and estate planning. If you would like to discuss any of the issues covered in this article, or if you require assistance with any other matter, please complete our contact form or call us on 0131 225 1200.
Murray Beith Murray was established in 1849, as advisors for generations of clients, committed to our values of integrity, expertise and trust. This aim and these values continue to this day, as does our commitment to be here when you need us.