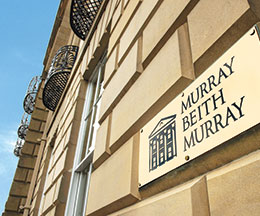 As Scotland has now moved into Phase 3 of their route map out of lockdown, tight physical distancing measures still remain in place to prevent any further spread of COVID-19. While these measures are in place, you can still take valuable steps towards planning for your estate after you die, or in the event that you lose mental capacity. For many, estate planning may be a matter of urgency or concern at this time. As a result, the Law Society of Scotland has introduced interim guidance to ensure compliance with both social distancing measures and the law of Wills, Trusts and estates. Here's what you need to know about estate planning during the coronavirus pandemic.
Do's and don'ts for writing a Will during the pandemic
The most important consideration for making a Will at this time is that your Will is valid, but not completed in a way that risks spreading the virus.
For a Will to be valid and self-proving in Scotland, it must meet be:
In writing;
Made by a person aged over twelve years of age, who is of sound mind and free from undue influence;
Signed by the person making the Will on every page; and
Witnessed by a person who is not a beneficiary of the Will, nor a family member.
The requirement for the signing of the Will to be witnessed is challenging while social distancing measures are in place. As such, the Law Society of Scotland has put in place temporary guidance around witnessing the signing of a Will. For example, a lawyer may act as a witness to the signing of your Will via video call. It's important to note that the lawyer may only act as a witness if they are not also appointed as an executor of your estate.
You may, however, prefer to delay the signing of your Will until after social distancing rules are fully lifted. However, what is clear is that we will not be back to the old "normal" for quite some time. While you may wish to wait to complete matters, it can still be a useful time to take those initial steps such as consulting with your lawyer and discussing your wishes with your loved ones. From our recent experiences, clients have found initial virtual meetings valuable and importantly have not felt like they have lost out by not meeting their lawyer in person. While the current Law Society guidance is temporary, we expect that many clients will prefer to hold a virtual meeting even after the pandemic is over.
The Requirements of Writing (Scotland) Act 1995 outlines the formalities mentioned above which must be met for a Will to be valid and self-proving. If witnesses cannot be present (or a video link cannot be set up under the Law Society of Scotland temporary guidance), the deed can still be valid but is not considered 'self-proving'. An additional procedure would need to be followed on death to prove that the Will was validly executed in these circumstances. No witnesses may be the only option for some at the moment, but if you do choose this option we recommend you re-sign Will with a witness when you are able to do so safely, to avoid extra steps after death.
The advantages of having a Power of Attorney
Having a Power of Attorney in place is essential, particularly in these challenging and extraordinary times. The Law Society of Scotland has helpfully provided guidance for solicitors on completing the signing requirements of a Power of Attorney via video call to ensure these can continue to be put in place during this time.
A Power of Attorney can allow others to make decisions about your finances and care if you lose the capacity to do so for yourself. Traditionally, many people consider this something that can wait until their later years but the coronavirus crisis has shown us that we never know what may be around the corner for people of all ages. While you may never need it, a Power of Attorney is an essential tool to have in place to help both you and your loved ones should anything unexpected happen to you.
Can I set up a Trust from my house?
Typically, a Trust in Scotland is set up using a Trust Deed. It is helpful that there is an option for such deeds to be executed in counterparts, with each party signing an identical copy rather than all requiring to sign the same one. But again, these deeds should be signed in the presence of a witness. As with Wills, if there is no witness the Trust Deed can be valid but there is the requirement to prove the Trust Deed was validly executed – an additional step that should be avoided through having your signature witnessed wherever possible.
Specialist Estate Planning Solicitors, Edinburgh
At Murray Beith Murray, we are committed to providing a high-quality service during these unfamiliar times. If you would like to discuss any of the issues covered here, or if you require assistance with any other Wills, Estate Planning, Power of Attorney or Trusts matter, please complete our contact form or call us on 0131 341 5092.
Our personal, attentive service coupled with sage, astute and commercially-minded guidance, allows us to build long-term, ongoing relationships with our clients, helping them to protect assets throughout generations. Our highly personal service reflects our culture, which is centered on integrity and trust, and the expert guidance we provide has been designed to be an investment, not an expense.