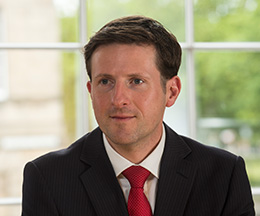 If you operate your business as a Partnership, the chances are you have no written Partnership Agreement. We estimate that fewer than 30% of Farming Partnerships have a written Partnership Agreement, meaning that the majority of Farming Partners' interests are regulated by statute.
Why is this important? The Partnership Agreement is your opportunity to define the relationship you want to have with your business Partners, and regulate control of your business. Every business relationship is unique, and it is crucial that you calibrate the terms of your Partnership Agreement with your particular business and personal circumstances.
A well-crafted Partnership Agreement will, of course, define the Partners' respective capital interests, and the basis on which profits (and losses) are to be shared. But a good Partnership Agreement can achieve so much more, such as securing access to the valuable Young Farmer Grant Scheme payment. It can also specify the process that will be followed in the event of the retirement, death or incapacity of a Partner, which can ensure certainty and business continuity in even the most difficult circumstances.
If you don't have a written Partnership Agreement, do you know what will happen to your interest in the business on your death? How is that interest to be valued, and is it going to pass to you family under the terms of your Will? Is the value of your Partnership interest liable to Inheritance Tax, subject to a claim under Legal Rights, and what happens if you get divorced? These are perhaps not matters that seem relevant to you at this stage in your life, but putting in place a Partnership Agreement now will provide certainty for both you and your family.
The key to an effective Partnership Agreement that works for your business is to engage professional advisors with specialist Partnership experience and expertise. A good Scottish Lawyer with Partnership expertise will work collaboratively with your other key advisors to ensure that your Partnership Agreement adds value to your business, and protects your personal interests. Investing in good advice now can make all the difference for you, and your family, in the future.
Contact our Expert Asset Protection Solicitors, Edinburgh
At Murray Beith Murray, we're more than just lawyers - we're trusted advisors. Our highly personal service reflects our culture, which is centred on integrity and trust, and the expert guidance we provide has been designed to be an investment, not an expense. For more information call us today on 0131 225 1200 or complete our Contact Form.