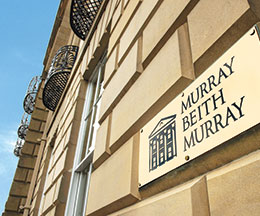 Wills are something which everyone should have, but many may not realise there are numerous opportunities to really add value to a Will. This blog will look at ways in which a Will can be taken that extra step to provide the security and peace of mind that you need.
A tailored approach to Will drafting
At Murray Beith Murray, we pride ourselves on giving every client a tailored and unique service. What may work in one person's Will may just not be suitable for another.
You can opt to tick a few boxes and fill in the odd name or two in a pro forma style. You could even try drafting a document freehand. However, deciding not to receive specialist legal advice could cost you much more in the future. This is particularly the case if courts have to be involved to determine the validity of a deed which was drafted without seeking legal advice.
What you may believe is simply a freehand 'letter of wishes' could in fact form a testamentary writing which has the effect of revoking the Will you already have in place.
Points you should consider
Murray Beith Murray offers a holistic approach to Will drafting. We will raise questions to make you think of scenarios you perhaps had not realised should be considered. For some clients, inheritance tax planning forms a large part of this, as does considering the use of trusts and whether they could be appropriate for your family's circumstances.
We will also prompt you to consider 'fallback beneficiaries' i.e. who should receive part of the residue, or a specific legacy, if the person named in your Will should die before you. "I had not even given that any thought!" is all too common a phrase that we hear, but we welcome this, as it forms the basis of very important discussions.
This is not to mention the fact that there are completely different jurisdictions in England and Scotland, with both countries having their own strict signing requirements. Not knowing which jurisdiction you fall under could result in serious and unintended consequences.
Scotland has the concept of 'legal rights', whereby your spouse and children are entitled to receive a share of your estate, irrespective of the terms of your Will. England does not have this concept.
Many individuals do not realise that a Will is also a prime place to appoint guardians to children you may have that are under the age of 16 in Scotland (or 18 in England). This is not an opportunity that your solicitor would want you to miss out on.
Contact us
Preparing your Will involves so much more than a tick box exercise. It is a sophisticated procedure and one for which we always recommend you seek legal advice.
We would be delighted to assist you if you have any questions or would like to put in place a Will. Please get in touch using the Enquiry Form or call us now on the number below.