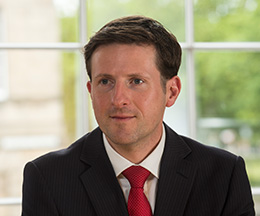 Hourglass, the UK charity dedicated to safer ageing, recently warned that coronavirus isolation could lead to an increase in the abuse and neglect of older adults by intensifying existing tensions and removing protections, such as regular contact with people outside of their household or immediate family. Even before the virus hit Scotland, the charity's data revealed that tolerance of abuse of over-65s was already at a worrying level within the population.
Financial abuse is the most common type of harm experienced by older people. It is an issue that our Wills and Power of Attorney Lawyers are particularly alert to right now, particularly when so many people are under significant financial pressure. Our team are vigilant and experienced in these matters, and can easily spot the warning signs when an adult is at risk of exploitation. However, it is vital that – during these challenging times and beyond – family and friends are also aware of the risk of financial abuse and what to do if they are concerned.
What is elder financial abuse?
This form of abuse occurs when someone in a position of trust, and often power, interferes with an older person's ability to manage their finances. It covers many actions, including using undue influence or deception to benefit from a Will and misusing a Power of Attorney for financial gain.
While anyone can be a victim of financial manipulation, age is a particular risk factor. Many older adults are vulnerable – perhaps due to cognitive impairment, disability or even loneliness ­– and are often considered to have valuable assets.
Financial abuse is often committed by a relative who may not recognise their behaviour as illegal. Often the harm occurs behind closed doors, making it particularly challenging to detect and quantify. Victims can also be reluctant to report incidents because they feel embarrassed. However, elder financial abuse is widely recognised by legal practitioners as a growing problem and far more common than the data suggests.
In response to calls for more to be done to tackle financial abuse and other forms of harm of older adults, the Parliament's Justice Committee is currently considering whether a new offence is needed.
What are the signs an older person is experiencing financial abuse?
Any change to your loved one's money habits should raise a red flag, for example spending more than usual and not paying bills on time, as well as any unusual behaviour, including spending an increasing amount of time with a particular relative or friend, isolation from family and friends and a reluctance to discuss money.
Of particular relevance to suspected financial abuse involving Wills and Power of Attorneys, you should look out for the following:
Sudden writing of or change to a Will
Signatures on legal documents that do not resemble your loved one's handwriting
Increased interest from family members in protecting their inheritance
An attorney (appointed under a Power of Attorney) who is reluctant to discuss specific withdrawals or payments
An attorney who fails to pay the adult's bills and other living costs
An attorney who is experiencing financial problems
What can you do if you suspect financial abuse?
If you have concerns about financial manipulation of a vulnerable person, you can seek legal advice. These can be delicate situations involving relatives, friends or carers who provide care and support. A careful approach is needed to protect your loved one's best interests and preserve relationships as far as possible.
Our Wills and Power of Attorney Solicitors are here to provide reassurance and protection against harm. We can advise you on whether it is a real possibility that illegal conduct is taking place and the implications this could have for your loved one's financial situation and estate. We will recommend the most appropriate safeguards and remedies for the circumstances. Our group can also help with challenging a loved one's Will if you suspect undue influence.
Specialist advice for elder financial abuse (Wills and Power of Attorney), Edinburgh
If you have any questions about the issues covered here, or if you are looking for any other Wills, Power of Attorney or Older Person's legal services, please call us on 0131 341 4095 or fill in our contact form.
Our personal, attentive service coupled with sage, astute and commercially-minded guidance, allows us to build long-term, ongoing relationships with our clients, helping them to protect assets throughout generations. Our highly personal service reflects our culture, which is centred on integrity and trust, and the expert guidance we provide has been designed to be an investment, not an expense.