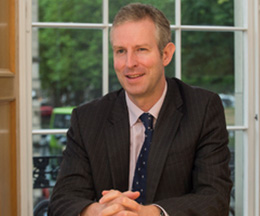 Concerns have been raised over the uncontrolled rise in short-term lets across Scotland, particularly in Edinburgh City Centre. While the short-term rental sector has generated £723 million worth of economic activity in Scotland, it has been suggested that short-term lets have added to housing market pressures and problems in neighbouring communities. With this in mind, the Scottish Government published a consultation to obtain views from experts and the public on whether short-term lets should be regulated.
Online travel platforms, such as Airbnb, benefit cities like Edinburgh to accommodate the demand of visitors during seasonal peak points, e.g. the Edinburgh Fringe Festival and Hogmanay. As of 1st January 2019, Edinburgh had 13,200 listings on Airbnb, accounting for nearly 40 per cent of all listings nationwide. However, the rise of Airbnb listings has been blamed for driving up property prices and creating a displacement in the residential population. The City of Edinburgh Council and several MSPs reported that antisocial behaviour is a common complaint from neighbouring residents of short-term lets. With less than 35 properties in Edinburgh having planning permission to operate as a commercial business, it makes it difficult for the council to handle such complaints as they cannot identify guests from property owners.
Scottish Government considering limiting landlord rights to rent on short term/holiday rentals
The short-term lets sector is mostly unregulated, and the arising issues affect planning legislation as well as licensing, consumer, tax and criminal law. Currently, there are inconsistencies in practice as local authorities treat short-term lets on a case-by-case basis, deciding whether or not there has been a 'material change of use' to the property.
To resolve this issue, the Planning (Scotland) Act 2019 includes powers for local authorities to designate areas where short-term lets are controlled, within which the use of a dwelling house for short-term lets is a material change of use and therefore needs licensing. Should the Bill come into effect, all short-term lets will require planning permission unless the premise is the owner's primary residence.
What regulations could be introduced?
The Scottish Government have proposed a national framework that provides a menu of discretionary powers for councils to implement depending on their area. In terms of a regulatory framework, the Scottish Government highlight two main areas for consideration:
The participants – what guests, hosts, and platforms are permitted to do.
The accommodation – what is required or permitted at the premises, or whether the accommodation can be used for this purpose at all.
At the outset, it must be identified what constitutes a 'short-term let'. The consultation suggests that short-term lets include accommodation made available for a cumulative period of 28 days or more in any one year.
In 2018, 40 per cent of Airbnb listings in Edinburgh were booked for fewer than 30 nights, however, nearly one in five were rented for 181+ days of the year. While Edinburgh City Council agrees with the 28-day per year limit before requiring a licence, the Law Society of Scotland (LSS) believes it will prove difficult to settle on a 'one size fits all' approach throughout Scotland. The Scottish Expert Advisory Panel recommends Edinburgh experiments with the implementation of a 90-day restriction on any person looking to rent their property. In its response to the consultation, the LSS said a limit of even 90 days might be too short to be an 'effective balance of all interests' in the capital.
To try and reduce the pressure on housing affordability, the consultation asks whether a charge should be applied to secondary letting (in which the whole property is let). The majority of Airbnb listings In Edinburgh (61 per cent) are offered as entire homes, with private and shared rooms accounting for 38 and one per cent respectively. Shelter Scotland stated that licensing should be introduced on 'whole property hosts', arguing that this has the potential to limit entire properties being let while protecting residents from noise and antisocial behaviour.
As of the 24th September 2019, Airbnb revealed its proposals, recommending three distinct levels at which regulatory solutions should apply to the letting of entire homes:
Level one: Activity below 28 nights a year are exempt.
Level two: A free, online registration system for anyone renting an entire property between 28-139 days.
Level three: Registration as well as planning permission for 'professional activity' of properties being let for more than 140 nights of the year.
Regardless of the number of nights, Airbnb believe spare rooms should always be exempt from licensing.
On the 30th September 2019, the Scottish Government released a proposed timetable for implementing the 2019 Act - including whether to regulate short-term lets – and confirmed it would draw on all responses from the consultation and aim to have regulations in place by the end of 2020.
Contact our Specialist Residential Property Lawyers Edinburgh
If this blog has raised any questions and you would like to discuss the laws surrounding residential property, please get in touch with Murray Beith Murray using our Contact Form or call us on 0131 225 1200 to speak with one of our specialist solicitors.
Our personal, attentive service coupled with sage, astute and commercially-minded guidance, allow us to build long-term, ongoing relationships with our clients, helping them to protect assets throughout generations. We clearly outline the implications from initial contact, helping to dispel the mystery behind the law and legal process. Our highly personal service reflects our culture, which is centred on integrity and trust, and the expert guidance we provide has been designed to be an investment, not an expense.