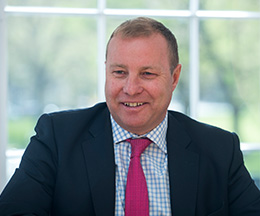 The Edinburgh property market has continued to exceed expectations with greater competition and higher prices being obtained for residential property on the market. It is a very competitive market for purchasers, with great demand for properties valued at over £1 million. Family homes are obtaining unprecedented prices, whilst one and two-bedroom flats fiercely fought for between first-time buyers and investors - particularly in popular residential areas. In this article, we take a look at some key statistics and the drivers behind the buoyancy of the market.
Edinburgh residential property market - the statistics
Annual price growth reached its highest rate since 2018 in March 2022 at 8.9%, but has since dropped to 6.4% in the second quarter of the year. Quarterly prices increased by 5% in the second quarter of 2022, compared to a 2.5% increase in the first quarter of 2021 - the strongest increase since the beginning of the pandemic.
Increase in sales that have gone to a closing date
Sales going to a closing date are more common than ever, and the results are demonstrated in the prices obtained. The statistics show that sales going to a closing date have increased from 33.2% to 35.7%, demonstrating the competitiveness of the market for purchasers. On average, successful offers were on average 107.4% of home report value, an increase of 4.4% annually. However, this is a drop from the first quarter of the year where the average was 110.7%.
Why is the market particularly competitive?
The main driver of competition on the Edinburgh residential property market at present is lack of properties. There is a great shortage of in-demand properties and when compared to the same period last year, 1st January 2022 to 31st March 2022 saw a drop in properties sold at a rate of 18.9%, and in Quarter 2 this pattern continued. When compared to the same period in 2021, in March to May the number of properties being listed dropped 6.1%, making them closer to pre-pandemic levels. The Registers of Scotland (RoS) also highlighted a noted reduction in sales volume in the City of Edinburgh, going from 2,170 in 2021 to 1,583 in 2022, representing a drop of 27.1%.
Although there were fewer sales, properties were snatched up quickly from March to June 2022. The median time for properties to go under offer dropped to just 14 days - a further decrease of the average of 16 days at the start of the year. Properties in popular commuter areas around Edinburgh sold quickest, demonstrating that there is still high demand for properties outside of the city.
Murray Beith Murray Property Partner, Andrew Stephen said 'One of the best ways that buyers can improve their chances of securing a property in a competitive market is to be ready. Ensure that you are a proceedable buyer - getting yourself into position to make a purchase is essential.'.
Residential Property Solicitors, Edinburgh
Murray Beith Murray Partner, Andrew Stephen heads the Residential Property group and handles a wide range of property transactions in Edinburgh and beyond. If this article has raised any questions or you would like to discuss a residential property matter, then please complete our contact form, or call us on 0131 225 1200.
Murray Beith Murray was established in 1849, as advisors for generations of clients, committed to our values of integrity, expertise and trust. This aim and these values continue to this day as does our commitment to be here when you need us.