Buying a property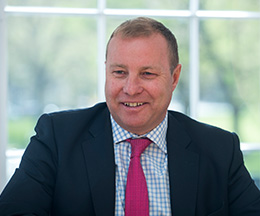 is an exciting process, but the coronavirus pandemic has impacted both the process and the timescales for property purchases. Typically, buyers and sellers can still expect to be waiting a few weeks longer than usual to complete as professionals involved in the process catch up on the increase in transactions from earlier this year.
In this article, we look at what restrictions are still in place, how the pandemic has impacted timescales and how long you can reasonably expect the house buying process to take.
Are coronavirus restrictions continuing to affect the buying and selling process, post-August 9th?
From Monday 9th August 2021, all parts of Scotland moved 'beyond level zero' of coronavirus restrictions. However, there will still be parts of the home buying and selling process which will not fully return to normal. You may be asked by estate agents, solicitors and other parties to abide by certain protective measures to minimise the risk of spreading COVID-19.
Typically, you will be asked to carry out as much of the process as possible online, including viewing the property virtually online before booking a physical, in-person viewing and whilst attending a viewing, wearing a mask and maintaining physical distancing. The person showing you around the property should ensure the space is well ventilated. You should only book a physical viewing of properties you are seriously interested in buying, and all viewings will be by appointment only.
The impact of coronavirus on timescales
The coronavirus pandemic has affected the timescales for buying a property for several reasons, however the main reason for any delays is generally in getting the mortgage offers issued.
In addition, the stamp duty holiday caused a race against time to complete, flooding professionals with work and resulting in delays. Similarly, the pandemic caused a rise in 'one in a lifetime' revaluations, with many looking for space for a home office and a garden, or simply looking to get out of bigger cities to more suburban areas. However, we can expect these delays to be easing off.
General timeline for the residential conveyancing process
We understand that you are eager to know when you might be in your new home, but it can be difficult to say just how long the process will take as it depends on several factors. In 2021, the average time it took buyers and sellers to complete a transaction in the UK was just under four months - two weeks longer than usual. However, typically in Scotland, the process is slightly quicker, with completions taking an average of 8-12 weeks.
Residential Property Solicitors, Edinburgh
Murray Beith Murray Partner, Andrew Stephen, heads the Residential Property group and he is an expert in sales, purchases, re-mortgages and transfers. If this article has raised any questions or you would like to discuss a residential property matter, then please complete our contact form, or call us on 0131 225 1200.
Murray Beith Murray was established in 1849, as advisors for generations of clients, committed to our values of integrity, expertise and trust. This aim and these values continue to this day as does our commitment to be here when you need us.