Buying a second home as a buy-to-let property has traditionally been seen as a sound investment, and indeed these properties can still provide a good return.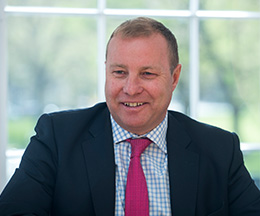 New research has suggested that university cities offer the highest return on buy-to-let investments, with students looking for accommodation during their studies providing a ready supply of tenants. Edinburgh's EH8 postcode area can apparently offer investors a yield of 10.62% on buy-to-let properties, earning it fourth place on a list compiled by website TotallyMoney. The other top five spots were taken up by Liverpool postcodes L7 and L6, Middlesbrough's TS1 and Manchester's M14.
However, changes to the Scottish tax system in relation to the purchase of additional properties have made the purchase of second homes less attractive to some.
In April 2016 the Scottish Government's Land and Buildings Transaction Tax (LBTT) (Amendment) (Scotland) Bill came into force, which introduced a tax supplement on purchases of additional residential properties. The supplement is 3% of the total price of the property price for all relevant transactions above £40,000 and is payable in addition to the current LBTT rates
The Government justified its introduction by saying it was necessary to protect first time buyers in Scotland from potential distortions to the property market following the introduction of a similar supplement in England and Wales.
The Scottish Government also removed the automatic council tax discount with effect from April 2017. Councils now have the option of offering no discount for second homes, which the Government says provides them with another lever to encourage better use of housing stock in their areas.
Residential Property Solicitors, Edinburgh
At Murray Beith Murray, we are more than just lawyers - we are trusted advisors. We provide a personal, attentive service aimed at making your property transaction run as smoothly as possible. We use our knowledge and experience of the law and local property market to clearly outline the implications from initial contact, helping to dispel the mystery behind the process. For more information, please contact us today.