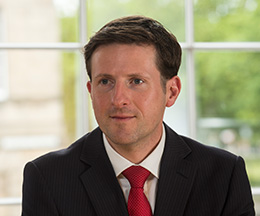 A Power of Attorney allows others appointed by you to make decisions on your behalf should you lose the capacity to do so yourself. In this article, we take a look at what it means to lose capacity, when a Power of Attorney is engaged, and what will bring a Power of Attorney to an end.
The different types of Power of Attorney
In Scotland, there are two different sets of powers that are normally contained within a Power of Attorney:
Continuing Power of Attorney
A Continuing Power of Attorney (CPA) allows someone, known as your attorney, to look after your financial affairs and property. You may appoint multiple attorneys to carry out this role, and they will have the power to access and manage your bank accounts, claim benefits on your behalf, and to sell or buy property.
When you set up a CPA, you can elect to have it take effect immediately, or set out that it will only come into force after you have lost the capacity.
Welfare Power of Attorney
A Welfare Power of Attorney enables your appointed attorney(s) to make decisions about your health and welfare. When you appoint someone as a welfare attorney only, they will not be able to make financial decisions on your behalf. Welfare decisions include matters such as what medical care or treatment you receive, where you live and day to day matters such as what you eat and what you wear.
Combined Continuing and Welfare Power of Attorney
It is possible to create a combined Power of Attorney which includes both sets of powers. As the name implies, a combined Power of Attorney is a single deed under which you can appoint attorney(s) to look after both your financial affairs and your welfare. Under a combined deed, the attorney(s) can be given only one set of powers, or both, depending on the adult's wishes.
Incapacity explained
Mental capacity is the ability to make your own decisions and act on them. Capacity can be lost or impaired as a result of illness or injury, and may be temporary or permanent.
When a person is unable to make decisions about their welfare or cannot manage their finances, the Adults with Incapacity (Scotland) Act 2000 protects them. The Act sets out that a person may no longer have mental capacity if they are unable to:
make or act on decisions,
communicate decisions,
understand decisions, or
remember decisions.
When does a Power of Attorney end?
A Power of Attorney will only remain valid during the lifetime of the adult who made it. If one of the attorneys dies or is no longer able to act, the Power of Attorney will remain valid so long as there is another named attorney who can act. It is, for this reason, we would always recommend appointing more than one attorney, or include a substitute attorney.
It is also possible to set up a Simple Power of Attorney, which will only remain in place for a specified period of time. For example, to deal with your financial or administrative affairs if you are going to be overseas or temporarily in hospital.
Contact our Power of Attorney Solicitors Edinburgh, Scotland
If you have any questions about the issues covered here, or if you would like to discuss a Power of Attorney, or any Estate Planning, Will or Trusts matter with our specialist lawyers, please fill in our contact form or call 0131 225 1200.
Murray Beith Murray was established in 1849, as advisors for generations of clients, committed to our values of integrity, expertise and trust. This aim and these values continue to this day as does our commitment to be here when you need us.