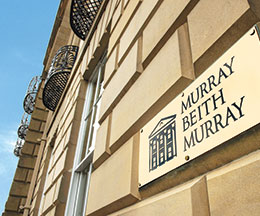 Now six months into lockdown, we still do not know when everything may go back to "normal". The restrictions in place have had an impact on us all, and one of the key issues is the increased isolation that we have all experienced to some degree. With the current Covid-19 cases on the rise again and winter fast approaching, it is expected that restrictions will remain in place for some time.
While many of us have found inventive ways to combat isolation and keep socially active (Zoom pub quizzes and online happy hours to name a few), we must be conscious of the increased risk of social isolation to the elderly. Many families have taken the cautious approach and have limited visits to their elderly relatives, even as restrictions have been eased. It also appears that elderly people are choosing to see less of their peers in order to keep each other safe and limit their exposure to the virus.
The below article from Age UK includes some concerning figures pulled from a survey published by the Office of National Statistics (ONS):
"nearly three-quarters (6.4 million) people aged 70 and over in Great Britain are worried about the effect that Coronavirus is having on their life right now, with over two-fifths (2.9 million) of them saying their mental health has been affected by Coronavirus"
To read the article click here.
While it is best to be cautious, particularly since we understand people over a certain age are more at risk from the virus, we must make sure we are looking out for our elderly relatives and neighbours during this time. You may in fact be appointed as a Welfare Attorney to such a person. Strictly speaking, your legal duties as a Welfare Attorney only take hold when the adult suffers from impaired mental capacity. However, it is prudent to maintain regular contact with the adult to ensure they remain well, particularly if the test for incapacity set out in the Deed is based on your own judgement.
Physical health and mental health often go hand in hand, and a deterioration in one can have a significant impact on the other. Being alert to changes in either can help you encourage early intervention and avoid an unnecessary deterioration in the adult's capacity, which can quickly result in a stay in hospital. Depending on your relationship with the adult, it can be challenging to achieve right balance between offering support, and interfering. Some adults will, quite rightly, wish to maintain their independence absolutely. However, being appointed as a Welfare Attorney means the adult fundamentally values your support and trusts your judgement, and so a sensitive approach will normally be welcomed.
As we head into the winter months, social isolation of the elderly will be an even higher risk. Time normally spent with family over the Christmas period may not be possible this year. The cold weather will mean outside gatherings will be more limited, and will likely reduce daily walks with more time spent indoors. The impact this can have on a person's health and wellbeing should not be underestimated.
Attorneys should be conscious of these risks and take an active role to limit the isolation a person may be experiencing. While most families will do so without thinking, some Welfare Attorneys will be more remote from the adult, both in terms of relationship and location. In those cases, it is important that you find ways to remain actively engaged with the adult, and alert to the risks posed by social isolation.
Murray Beith Murray Solicitors, Edinburgh
If this article has raised any questions, or you would like to find out more about our specialist legal services for older people and their families, then please complete our contact form or call us on 0131 225 1200 to speak to one of our expert solicitors.
At Murray Beith Murray, we are committed to providing a high-quality personal service during these unfamiliar times, which is centred on integrity and trust, and the expert guidance we provide has been designed to be an investment, not an expense.