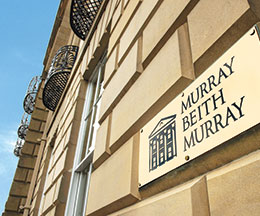 The current climate demonstrates that you simply never know what is around the corner. The global pandemic has forced many across the country to re-evaluate their legal and financial affairs, in part because it has shown that young people can become very ill and incapacitated. The overwhelming majority of younger people with serious COVID-19 symptoms do go on to make a full recovery, however, the illness can cause those affected to be incapacitated for up to six weeks.
From a legal, health and financial perspective, a Power of Attorney can provide confidence that your affairs will be managed while you recover and removes any additional stress from your family at a time of considerable worry and anxiety.
Temporary incapacity due to serious accidents
Another common cause of temporary incapacity, other than disease or illness, is accidental injury. Accidents on the road, at work, in the home, or in a public place can strike anyone of any age at any time. According to Public Health Information for Scotland, in 2018/19, around 6,300 serious but non-fatal accidents in the workplace were recorded nationwide. In addition, the average estimated number of self-reported workplace non-fatal injuries in Scotland between 2016/17 and 2018/19 was 44,000 per year, with 13,000 of these requiring an absence from work of seven days or greater.
Who will make decisions on your behalf if you are incapacitated?
Serious illness or injury may make it impossible for you to make even the simplest decisions regarding your health and care, business and finances. If you cannot make important those decisions, who will? The purpose of a Power of Attorney is to deal with precisely this scenario, allowing a nominated trusted individual (or individuals) to decide what is in your best interest. Many people have the misconception that their partner will automatically be able to make choices on their behalf if they are unable to do so, but this is not the case.
A Continuing Attorney can specifically handle your property and financial affairs, including ensuring your bills are paid, debtors and creditors are handled, business decisions are made and property assets are dealt with.
Welfare Attorneys can make decisions regarding your health and care, including any treatment, rehabilitation, and medication you required, your living arrangements and your day to day needs. Your nominated attorney(s) should know your personal preferences and financial affairs, so should be able to make decisions which reflect how you would like matters to be handled if you were otherwise able to.
Final words
Global events such as the COVID-19 pandemic should act as a powerful reminder for those who currently do not have an attorney nominated in readiness for a potential problem in the future, to put in place the necessary arrangements as soon as possible. The process is straightforward with the guidance and advice of a solicitor and will allow you to relax in the knowledge that if events overtake your life, people you trust can legally represent you.
Contact us
Murray Beith Murray remains committed to providing you with a full legal service during these extraordinary circumstances. If you have any questions about the issues covered here, or if you would like to discuss putting in place a Power of Attorney with one of our specialist solicitors, then please call us on 0131 341 5051 or complete our contact form.
Murray Beith Murray was established in 1849, as advisors for generations of clients, committed to our values of integrity, expertise and trust. This aim and these values continue to this day as does our commitment to be here when you need us.