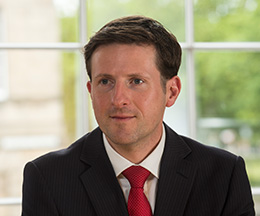 If you have been appointed to act as an attorney on behalf of an adult you know, we understand that you may feel daunted by the responsibility this brings. You may be required to make difficult decisions and carry out tasks you are unsure of. However, you do not have to go through this alone, and it is possible to get help and advice to fulfil the role.
In this post, we take a look at how you might be able to get help with acting as an attorney, and what tasks you may be able to delegate.
Can an appointed attorney delegate tasks?
Generally, attorneys may not delegate the authority conferred to them under a continuing or welfare power of attorney. It is essential that attorneys personally make the decisions they have been appointed to take. When you consider it, the person appointing the attorney chose them specifically because they trust them to make decisions on their behalf. This discretion and decision-making power may not be delegated. However, they can get assistance in performing their duties.
Getting help with administrative tasks
Some power of attorney documents may provide that the attorney can appoint agents to carry out administrative tasks. Such tasks do not usually involve decision making. You may also be able to delegate tasks that the person who appointed you as an attorney would not expect you to attend to personally. However, in order to appoint an agent to help you, this must be expressly set out in the power of attorney deed.
Getting professional help and advice
You may also seek professional help and advice. For example, you can get advice on investment and asset protection from a financial advisor or legal advice from an experienced solicitor. You must take care to understand whether the person who has appointed you as their attorney has made provision for you to pay the professionals who provide you with advice and assistance.
What can I do if I feel I cannot fulfil my role as an attorney?
In many cases, the power of attorney document will appoint more than one attorney. If this is the case, you can discuss with anyone else who has been appointed as an attorney whether they would be able to fulfil the duties of the role. If they are willing to act as an attorney without your assistance, you may resign. You can also resign without their agreement, but for practical reasons, you should discuss your circumstances with them first.
If an attorney's incapacity is likely to be short-term, you may also be able to postpone any necessary decisions until they have recovered. You may wish to seek advice on postponing decisions as it could impact on your duties and obligations as an attorney.
Contact our Power of Attorney Solicitors Edinburgh, Scotland
We clearly outline the implications from initial contact, helping to dispel the mystery behind the law and legal process. Our highly personal service reflects our culture, which is centred on integrity and trust, and the expert guidance we provide has been designed to be an investment, not an expense. For more information, please contact us today on 0131 225 1200 or complete our online enquiry form.