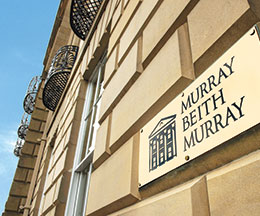 Andrew Paterson succinctly summarised the main responsibilities of an Attorney in Scotland and the emphasis which is placed on supported decision-making. Andrew's blog can be found here.
Following on from this, it is often underappreciated that an Attorney's powers in relation to your financial affairs will come into effect as soon as the Power of Attorney is registered with the Office of the Public Guardian. This is unless the Power of Attorney specifically states otherwise. In contrast, the welfare powers will only ever come into effect if you are not capable of making decisions in relation to your personal welfare.
This blog will consider why such a difference exists and will look at how capacity is assessed.
Why the difference?
In our experience, it can often be useful for an Attorney to act in relation to an Adult's financial matters even while the Adult remains legally capable of dealing with such matters for him/herself.
For example, if you were to go abroad but you required documentation to be signed in the United Kingdom (such as for a house purchase, for example), your Continuing Attorneys in the UK could sign this on your behalf. You would still have capacity to ask them to do so and it would be upon these instructions that they would act.
All Attorneys have to follow principles set out in legislation (and covered in Andrew's blog) to ensure they were acting in your best interest. The Continuing Attorneys' powers would 'continue' if you lost capacity.
Continuing Powers of Attorney can therefore be very helpful documents for those who spend long periods of time abroad, such as those who work outwith the UK or have other worldwide commitments.
In addition, Continuing Powers of Attorney are useful for those who are elderly and struggling to deal with their day-to-day finances. They may have spent their whole life smoothly managing their finances without assistance. This could lead to them understandably feeling reluctant to 'let go' completely, but at the same time they could be feeling overwhelmed with the responsibility. With a Power of Attorney in place, the appointed Attorneys can take into account the individual's wishes and help them to implement the choices that they decide to make.
Welfare Powers of Attorney are different as the powers are deemed more personal to you and should always be exercised by you whenever possible. Welfare Attorneys' powers can include deciding where you live, consenting to medical treatment on your behalf, and can even extend to deciding where and when you go on holiday.
How is capacity assessed?
The law in Scotland generally presumes that adults can make decisions for themselves. Capacity can be a complex topic. It should be borne in mind that having a diagnosis of Alzheimer's', for example, does not automatically mean that an individual does not have capacity to make their own decisions. Similarly, simply because an individual may make rash or seemingly unwise decisions, it does not automatically mean that they do not have capacity.
For the purposes of the Adults with Incapacity (Scotland) Act 2000, "incapable" means incapable of:
acting on decisions; or
making decisions; or
communicating decisions; or
understanding decisions; or
retaining the memory of decisions
in relation to any particular matter due to mental disorder or inability to communicate because of physical disability.
It is often the case that two doctors enrolled on the General Medical Council's list of Registered Medical Practitioners make the final decision on whether or not an individual has mental capacity. Capacity is something which can come and go, which is why solicitors tend to instruct medical assessments to clarify the position where there is any element of doubt.
Contact us
If you have any queries about matters raised from this blog or would like to put in place a Power of Attorney, we would be delighted to assist you. Please get in touch using the enquiry form or call us now on 0131 225 1200.