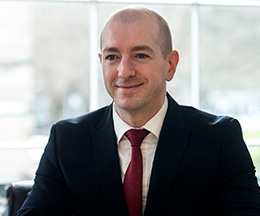 Murray Beith Murray Partner, Peter Shand, writes in The Scotsman today about the rising trend of the super-wealthy in setting up finance and legal offices to deal with their affairs.
Read the full article below, republished by kind permission of The Scotsman:
Scotland's financial ecosystem is changing and one of the latest drivers could be the increase in the number of official 'family offices' being set up.
A global trend for the super-wealthy to essentially establish their own private professional services firm to handle their legal and financial affairs is catching on here.
This is not entirely new and although it was once most associated with multinational family businesses, it is now equally the preserve of anyone who has enjoyed a lucrative exit from their company. It is often less about passing it on to future generations and more about scale-up and sale.
In its 170-year history, Murray Beith Murray is one example of an established law firm which has often acted as lead adviser, putting together trusted teams across disciplines covering legal, tax and wealth management issues. Today, this is essentially the role fulfilled by a family office. Now, however, it is a named product and we are increasingly involved in setting them up.
Scotland's business reputation was one of tradition and prudence and previously high net worth (HNW) individuals might normally have used a couple of advisers to handle their affairs.
Nowadays, HNWs expect specialists to cover each specific aspect of their wealth management and wider business affairs. A family office can even extend to a personal assistant role looking after lifestyle matters.
If this sounds complex, it doesn't need to be – think of modern-day football management.
Jurgen Klopp assembled a team of 20+ staff to look after his Liverpool team, including a throw-in coach. This highly specific role may initially have caused bemusement, but research shows it is working.
Like at Anfield, Scottish professional services need a multi-disciplinary team to support families and protect their interests and wealth.
A key component of a successful family office is co-ordinating various experts, ensuring they don't just have a common financial goal, but a joined-up approach to achieving that.
It is too easy for professional advisers to be working in silos, slotted into traditional, often separate, remits and roles.
One aspect that needs careful management, particularly for family businesses, is governance. Dynamics within a family group can be hugely destructive.
Issues such as family fall-outs, divorces, lack of succession planning and company founders unwilling to go, can complicate matters and requires robust governance, communicated to all parties.
A family council could be set up to establish rules and oversee etiquette and engagement between family members.
Discussions around issues such as philanthropic activities and charitable giving, can be just as important as decisions affecting the day-to-day running of the business, and can be a particularly important vehicle to interest younger generations in a business dynasty.
The current uncertain economic climate could accelerate divides within family units and highlight weaknesses in the business, forcing difficult decisions about the future of the company and its staff, including family members.
The importance of stable governance and in some cases a family office cannot be overstated.
The policy agenda in Scotland sometimes feels skewed towards support for the start-up and hi-tech entrepreneurial communities and the Scottish Government must remain vigilant in its backing of family businesses, which contribute handsomely to GDP.
For their part, the businesses themselves must ensure they receive the best, co-ordinated advice from all their trusted sources. A family office could be the best way of achieving that.
Family Business Advice, Edinburgh, Scotland
Peter Shand is an experienced family business lawyer and authoritative voice on delivering bespoke and integrated advice to business families.
If this article has raised any questions or you would like to talk about a family business issue then please get in touch using the enquiry form or call on 0131 225 1200. You can read more of our recent family business Insight blogs here.
Murray Beith Murray was established in 1849, as advisors for generations of clients, committed to our values of integrity, expertise and trust. This aim and these values continue to this day as does our commitment to be here when you need us.