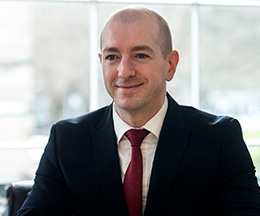 Family businesses face most of the same challenges and difficulties as all other businesses, but have the added complication of involving important personal relationships. Such relationships can cause the business to have different considerations and priorities, and when things go wrong, the consequences can be even more severe. In our experience, problems relating to ownership and management of a family business tend to be less prominent during the first generation of ownership, but we typically see problems start to arise when the second generation of family members is looking to step in or take over.
In this article, we look at how mediation could help you move through the challenges of a family business dispute, helping to protect the future of your family and your business.
Importance of discussion and planning for the family business
Succession is an important consideration for family businesses. Having discussions about the business and planning for the future with the advice and assistance of appropriate professionals can help to reduce the potential for conflict. Many clients who come to us have never even considered succession planning for the family business, assuming that the business will simply pass to the next generation without complication, or they are too caught up in the running of the business to consider its future.
Succession disputes in a family business
In any business, disputes can arise for many reasons. Directors, shareholders and managers will inevitably disagree. However, when it comes to a family business, conflict can often be highly sensitive and personal - and the consequences can affect the personal lives of those involved. Mediation can help to resolve disputes in a structured and fair way. A trained mediator can help both sides to understand each other's perspectives, allowing both sides to say what they need to say.
Mediation in family business disputes
The primary purpose of mediation is to help parties to move forward. So the mediator will encourage structured conversation to find options and even a solution to the problems the business is facing.
Furthermore, mediation can be one of the best ways to maintain family relationships throughout a dispute. It is essential to resolve family business disputes quickly, as when too much time passes, relationships can break down, the performance of the business may suffer, and this can have a huge impact on all employees and even the local community. Mediation can get results quickly, as the parties are agreeing to sit down and find a way through.
Settling matters privately
An important element of mediation for many families is privacy. If you have built a strong brand, the last thing you need is for the family name to be dragged through the courts with sensitive information available to the public. A mediator can help the parties reflect on matters in private, set aside personal dynamics to remember the objectives of the business, listen to the other side, recognise any hurt caused, develop realistic options and come up with a way forward. Mediation is confidential, so if it doesn't work, parties at least know where they stand before taking further action.
Family Business Lawyers, Edinburgh
Peter Shand is an experienced family business lawyer and authoritative voice on delivering bespoke and integrated advice to business families.
If this article has raised any questions or you would like to talk about a family business matter, then please get in touch using our enquiry form or call on 0131 225 1200. You can read more of our recent family business Insight blogs here.
Murray Beith Murray was established in 1849 as advisors for generations of clients, committed to our values of integrity, expertise and trust. This aim and these values continue to this day, as does our commitment to be here when you need us.