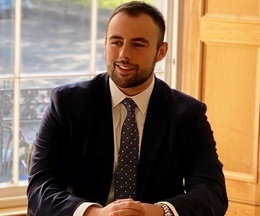 The UK's role in leading the transition to global net zero will be highlighted by Glasgow's role as host city for the COP 26 climate change summit. In this blog we examine how Scotland's landowners can contribute to these goals.
One of the areas where Scotland is uniquely placed to contribute is in the emerging carbon credits market.
In January 2021 the UK implemented the UK Emissions Trading Scheme, a compulsory scheme for heavy industry to purchase carbon credits where they were otherwise unable to offset their emissions. Alongside this compulsory compliance market, there are also voluntary markets such as the UK Woodland Carbon Market and UK Peatland Carbon Market.
Participation in the voluntary markets has steadily grown since the Woodland Carbon Code and Peatland Carbon Code were published in 2011 and 2015, respectively. Alongside the existing codes, a number of additional codes are being developed. Of particular interest may be the potential Farm and Soil Carbon Code, after Microsoft entered into a deal in Western Australia using soil carbon sequestration techniques to offset an estimated $500,000 of carbon credits.
Additionality and Permanence
In the UK, the carbon credit market is guided by the key principles of Additionality and Permanence. In order for a project to be eligible, the carbon being sequestered should be "additional" in the sense that it is produced over and above what the business would usually deliver. Both the Woodland and Peatland Carbon Codes have the same test to determine Additionality.
Alongside the Additionality requirement, for an entity to formally offset 1 tonne of Co2 equivalent (tCo2e) emissions the carbon credit must confer a permanent avoidance or removal of that tCo2e. Where a project aims to remove Co2e establishing permanence can be more complex as the project must demonstrate how it can minimise or avoid the risk of the removal being reversed.
Assuming that the project can satisfy the Additionality and Permanence tests, the ongoing project must also demonstrate that the carbon credits are real, measurable and unique. To do this, ongoing independent verification is required whether the project is being undertaken through either the Woodland or Peatland Carbon Code.
Woodland Carbon Code
Under the Woodland Carbon Code, new woodland projects (i.e. where there was no woodland cover in the previous 25 years) can be eligible. There is no minimum project size and all types of woodland are permitted provided that the project can satisfy the Additionality and Permanence test.
By way of example, the sequestration potential of a native broadleaf project over 100 years is 300-500 tCo2e/ha.
Peatland Carbon Code
Scotland is fortunate in having the "correct" type of peatland to be eligible to participate in peatland carbon projects. In order for a project to be eligible the peatland must be drained or actively eroding with a depth greater than 50cm. Provided that drainage was installed before 2015, these are the main requirements for a project to be eligible under the code.
Again, by way of example, restored peatland can avoid approximately 20 tCo2e/ha compared to actively eroding peatland.
Practicality
Once a project has been designed, the project must be registered with the respective Code. This must occur before the practical implementation of the project (i.e. tree planting or peatland restoration.)
The project is then validated once documentation has been submitted to the relevant certification body. For woodland projects this step will occur after the project has been implemented but for peatland projects validation can occur before or after implementation of the project.
Ongoing verification is then calculated from the date on which the project was validated.
Once the project has been validated, the project can generate income through the sale of Pending Issuance Units (PIU). These units are effectively a promise to deliver on behalf of the project and cannot be claimed by the purchaser until after verification. Alternatively, a project holder may wait until after verification to sell a Carbon Unit (CU) which represents 1 tCo2e of avoided or sequestered emissions.
Clearly there are a number of considerations for a landowner in how to capitalise the project between PIUs and CUs and the risk of either approach. In the first case there are questions if the project fails to deliver the estimated number of PIUs and in the second there are questions of how capital costs are met up to verification.
This is a vital question when the landowner needs to satisfy the Permanence test, as there are likely to be ongoing obligations over multi-decade agreements which must be complied with whenever the project is capitalised. Indeed, this may even be an incentive to encourage the project not to capitalise early on the basis of PIUs when the project could represent a relatively sustainable source of income.
Looking after the home farm
Alongside this, the landowner should also consider how a carbon credit project may affect their own ability to become net zero. With projections that the cost of carbon credits will continue to rise in future, landowners should consider the offsetting requirements of their own businesses before they seek to monetise their natural capital.
Simon Boendermaker is a Solicitor in Murray Beith Murray Rural Property group.
Specialist Rural Property Lawyers, Edinburgh
As trusted advisors for generations, Murray Beith Murray is ideally placed to advise on these long term agreements, sharing our clients' outlook and applying our expertise to this latest new development.
If this article has raised any questions, or you would like to discuss any other rural property matter, then please complete our contact form or call 0131 225 1200.
We are trusted advisors with vast experience in rural property matters. Our highly personal service reflects our culture, which is centred on integrity, trust and expertise, and the guidance we provide has been designed to be an investment rather than an expense.