Buying a property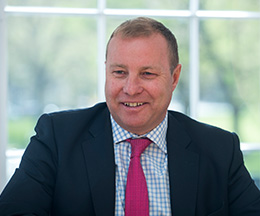 is an exciting time, but after an offer has been accepted, it can often feel as if you are left in the dark about what happens next. Once you have had an offer accepted on a property, there are many steps your solicitor will go through to complete the transaction. In this post, we look at the steps in a property transaction after you have made a successful offer.
What is conditional or 'qualified' acceptance?
In some cases, your offer may be accepted so long as you are willing to meet certain conditions - known as 'qualified acceptance'. Examples include changing the date of entry or any other condition stated in our original offer.
What happens after my offer is accepted?
After your offer has been accepted, your solicitor will begin working with the seller's solicitor to finalise the sale. You should also tell your mortgage lender that your offer has been accepted and have your mortgage approved.
At this stage, you may also want to start looking for buildings insurance, as in many cases, lenders will not release a mortgage without buildings insurance in place.
Is it possible to withdraw an offer on a property in Scotland after it has been accepted?
In Scotland, the contract is not concluded until the buyer's solicitor and the seller's solicitor have finalised the details of the purchase - known as 'concluding missives'. You can withdraw your offer without penalty at any point up until missives have been concluded. If you wish to withdraw from the purchase after this point, you will face financial penalties.
What if the seller wants to back out of the sale?
If after missives have been concluded, the seller wishes to with draw from the sale, there are various options open to the purchaser, including court action or payment of financial compensation. You should speak to a solicitor before making any decisions or agreeing to anything in this regard.
What happens during missives?
Before the contract can be finalised, the solicitors on both sides will negotiate the conditions of the sale. The missives may include matters such as the date of entry, whether fixtures and fittings are included and any other matters of relevance. At this stage, your solicitor will also check the title deeds for the property, instruct the necessary searches, and keep you informed of any significant matters relating to the property that they discover.
When both parties are happy with the agreement, missives are signed, and the contract becomes legally binding.
The conveyancing process
Once missives have been concluded, the conveyancing process begins. Conveyancing is the process by which ownership is transferred to you. During the conveyancing process, your solicitor will receive the title deeds and ensure there are no issues that might prevent title from being transferred to you. Your solicitor will then draw up a disposition and prepare a standard security document.
What is a standard security?
A standard security is the agreement with your mortgage lender, which gives them certain rights over the property, such as repossession if you fail to repay the mortgage. Your solicitor will also arrange for the payment of any Land and Buildings Transaction Tax due.
Money transfer
Your lender will transfer the money to your solicitor, who will then transfer the money to the seller's solicitor, and you will receive your keys to the property. After the sale is complete, your solicitor will register your ownership of the property in the land register, along with the standard security.
Residential Property Solicitors, Edinburgh
Murray Beith Murray Partner, Andrew Stephen, heads the Residential Property group and he is an expert in sales, purchases, re-mortgages and transfers. If this article has raised any questions or you would like to discuss a residential property matter, then please complete our contact form, or call us on 131 225 1200.
Murray Beith Murray was established in 1849, as advisors for generations of clients, committed to our values of integrity, expertise and trust. This aim and these values continue to this day as does our commitment to be here when you need us.